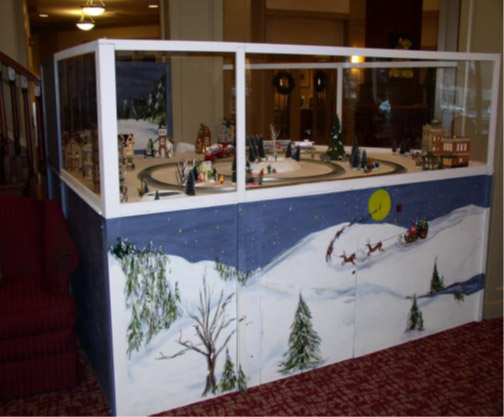 Your browser does not support the video tag.
Our newest layout is the dazzling lighted Christmas Train running through a winter wonderland.
Its debut was in 2015 near the clock tower in the West Community Center, Door 1.
The layout is a push button design, When the red button is pushed, Christmas carols begin to play, the entire village lights up, and a skating pond with skaters, a pond with swans, and a third pond with hockey players on it all become animated and the Christmas Train rolls through the village.
The Christmas Train is a seasonal display built in sections. We put it up around Thanksgiving each year and take it down after New Years.