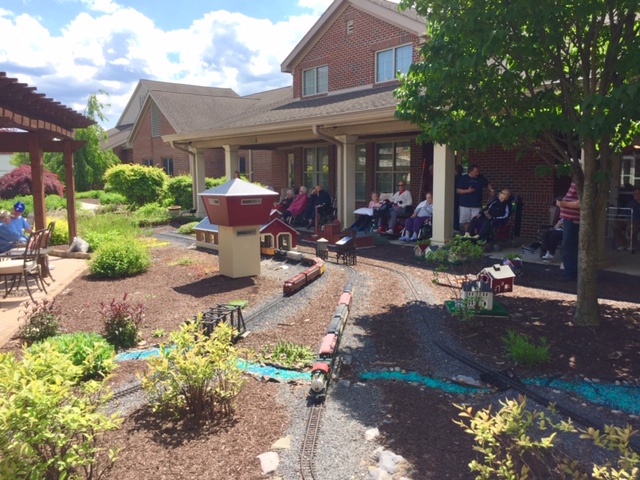 Our most ambitious undertaking has been our G scale Garden Train, featuring two main lines and a reversing trolley line, with train barn, control tower, trolley barn and remote electronic wireless control. Scenery includes a commercial area, farm, church and an industrial manufacturing plant and workers housing.
The Garden Train is located in Martha's Garden, adjacent to The Oaks skilled nursing and across from Maplewood Assisted Living.
The Garden Train is operated from mid-May through September on Wednesdays' and Saturday's from 10:30 to 11:30 AM, depending on the weather.